University English Book Prize 2021
The University English Book Prize for 2021 was awarded to Asha Rogers for State-Sponsored Literature: Britain and Cultural Diversity after 1945, published by Oxford University Press.
The judging panel had a very hard decision on their hands, and we send many congratulations to the four shortlisted entries. For the second year in a row we had our highest ever number of entries; the quality of the work across the wide ranging field was exceptionally impressive and picking a shortlist was challenging work!
Shortlist:
Boriana Alexandrova (University of York)  – Joyce, Multilingualism, and the Ethics of Reading (Palgrave)
This innovative study focuses on the multilingualism of Joyce's Finnegans Wake, the ethics of reading and the role of 'otherness' in bringing illumination to our reading practice. As Alexandrova asks, ''[w]hat if the Wake's ideal reader was not a native English or Irish English speaker, or a 'fluent' reader in any sense, but rather someone willing to occupy the position of the foreigner: the multilingual reader?" This is commanding and deeply researched work, which has application beyond scholarship in Joyce, challenging us to rethink the relationship between multilingualism, nation and idea of the polyglot.
The book offers new theoretical frameworks for the study of multilingual and migrant literatures, and will make a significant contribution to the way we understand both the relationship between reading and translation, and the creative possibilities of the multilingual.
Sourit Bhattacharya (University of Edinburgh) – Postcolonial Modernity and the Indian Novel: On Catastrophic Realism (Palgrave)
This is a fascinating and original study of the kinds of modes of writing available, in this case a version of realism, to narrate postcolonial catastrophe specifically in the Indian context. By exploring the literary works which narrate the 1943-44 Bengal famine, the 1967-32 Naxalbari movement, and the 1975-77 Indian emergency, the book argues that a historical event is also a crystallisation of a 'long term socio-economic crisis'. It uses this thesis to consider the relationship between event and narrative in the work of a range of writers, including Amalendu Chakraborty, Bhabani Bhattacharya, Mahasweta Devi, and Nabarun Bhattacharya. The book asks us to consider what literary form can say about the notion of catastrophe, and offers the notion of 'critical solidarity' to rethink reading of Indian postcolonial society. Impressive in its breadth and energy, the book also shed light on authors who have often been neglected or less visible in critical studies, offering a new counter-genealogy of the postcolonial Indian novel.
Asha Rogers (University of Birmingham) –  State-Sponsored Literature: Britain and Cultural Diversity after 1945 (Oxford University Press)
This is a fascinating book, remarkable for the depth of its archival research. It takes on the ambitious task of exploring the often surprising and nuanced nature of the relationship between the state and public culture in the post-war period. It explores its subject through a series of case studies – the development of the Arts Council, including its relationship with Black British writing, the ways The Satanic Verses staged a new conversation about community relations and the state's relationship to the literary text, and the status of 'cultural' texts in the NEAB anthology for GCSE English. Despite its range, one of its greatest strengths is its specificity, in terms of both the acute focus of its approach and also the volume of detail, which is marshalled deftly into a convincing, compelling argument which encompasses the provincial and the global, and understands the relationships between them. The subject needs an approach which can encompass its labyrinthine, complex and contradictory impulses and expressions, and receives it here.
Lydia Zeldenrust – Melusine Romance in Medieval Europe (Boydell and Brewer)
This is a focused and rigorous piece of scholarship, breaking new ground in its treatment of Mėlusine and its transmission as a bestseller across fifteenth and sixteenth-century Europe.  Drawing on the reception of the French Romance via five different languages, Zeldenrust offers new insights on how we understand vernacular translation, the role of literary production and presentation in understanding adaptation, and the key role of print circulation in the period. The book uses Mėlusine as a case study to provide new understandings of print culture across Western Europe, and will make a significant contribution to the way we understand transnational reception in the period, and the role of printed translations in particular.
University English Book Prize 2020
It gives us great pleasure to announce that Tamsin Badcoe (University of Bristol) has won the 2020 University English Book Prize for her monograph Edmund Spenser and the Romance of Space. The judging panel felt that this was the standout entry in an impressive field – and they noted that this was an exceptional year, with more entries submitted than in any previous round of the competition. Honourable Mentions have been awarded to all of the shortlisted authors, who should be congratulated on their exceptional work.
Shortlist announced:
We're delighted to announce the shortlisted entries for the 2020 Book Prize. We had our largest ever field this year, with entries ranging across a huge range of periods and topics. As ever, the quality of the work is humbling and fills us with confidence in the future of research in English Studies.
Prize Shortlist
Tamsin Badcoe (University of Bristol) – Edmund Spenser and the Romance of Space (Manchester University Press, 2019)
This book develops an imaginative interpretive method by thinking through considerations of the spatial and movement between spaces. The monograph itself moves simultaneously through illuminating readings of Spenser's poetry and its intertextual, historical and cultural contexts. It offers a topological account of real intellectual complexity, turning to horizons, edges, and impasses.  There is an innovative use of intertexts, particularly cosmography and navigation, and it makes a compelling case for the persuasive and rhetorical power of Spenser's 'simultaneity of stories'. This is an outstanding work – original, rigorous, and a highly significant contribution to current literary studies.
Hannah Roche (University of York) – The Outside Thing: Modernist Lesbian Romance (Columbia, 2019)
This work offers a nuanced, scholarly and original approach to some knotty and well-trodden critical issues. Exploring both canonical and notably under-researched texts by Hall,  Barnes and Stein, Roche argues for the importance of the label "lesbian" within queer studies; not  as a corrective but as a means to draw our attention to the particular, especially the particular  ways in which lesbian and bisexual authors articulated desire between women through the frankly  unlikely mode of the heterosexual romance novel. The book makes an important intervention in  queer theory and sexuality and gender studies, and also in the study of romance, Modernism and women's  writing.
Harry Newman (Royal Holloway) – Impressive Shakespeare: Identity, Authority, and the Imprint in Shakespearean Drama (Routledge, 2019)
This monograph offers an intricate analysis of Shakespeare and impression both material and figurative, producing original readings that broaden the understanding of Shakespeare and print culture.  Although focused on four plays, it finds ways to read across, through, and between the texts that give it a much broader scope and significance.  The book opens up original ways to think about Shakespeare's status in both its cultural and textual forms, but its insights on reception and the canon will be of benefit to scholars working outside the Early Modern period.
James Wood (UEA) – Anecdotes of Enlightenment: Human Nature from Locke to Wordsworth (University of Virginia, 2019)
This book shines a light on the place of anecdote across a huge range of genres, helping us profoundly rethink the place of anecdote in eighteenth-century culture. It is equally at home parsing philosophy, print journalism, genre and media systems and individual works of poetry and prose. Like the anecdotes it attends to, small moments of insight and observation come to take on startling significance, and it moves impressively between textual and contextual readings. The monograph persuades us to embrace and admire the 'unassimilable oddness' of the anecdote and its place in narrative: both as impediment and spur.
University English Book Prize 2019
Winner: Emily Senior, The Caribbean and the Medical Imagination 1764-1834 (Cambridge University Press)
This is a compelling work, which clearly succeeds in its ambition to shift the angle of view in 'medical humanities': it rethinks the history of literature written in and about the Caribbean to show us how the medical knowledge indigenous and acquired there shaped 'modern' discourses of race, nation and climate. It turns our attention away from the abolitionist lens which has dictated our view of the colonial Caribbean and addresses the particularities of the Caribbean 'as a set of localized material places with unique literary and cultural histories' . While the book's focus is on a specific locale its range is hugely impressive. For a literary scholar it gives new and timely insight into genres that have tended to be marked as 'English': the georgic, the pastoral, the sentimental novel. It shows us how suffused these genres are in fact with the encounter with the peoples, places –and above all the diseases –of the Caribbean. Senior's book asks us to reimagine what we thought we knew about Empire, representation and the politics of genre in the eighteenth century. Every chapter takes the reader on a different imaginative trajectory and often in ways that are inspired. In particular, the chapter (three on 'Skin and Colonial Feeling') identifies the new ways in which skin came to be imagined in the eighteenth century through a fascinating reading of John Gabriel Stedman's Narrative of a Five Years Expedition against the Revolted Negroes of Surinam (1790): as an organ rather than a container, as a site of feeling and of difference is wholly original and beautifully written, managing its own careful and sensitive relationship to troubling material. The book addresses a huge variety and number of literary and medical works, treating both kinds of writing with a forensic eye for detail, while building up an ambitious and wholly original argument. Erudite, well-written, expansive, yet detailed, it is likely to be a scholarly reference point for years to come.
Honourable Mention:  Laura Eastlake, Ancient Rome and Victorian Masculinity
There is a high level of originality in this project, which looks at the influence and reception of 'ancient Rome' in Victorian England, with a strong focus on concepts and practices of masculinity. There are quite a few studies on links between Victorian writing and ancient Greece, but very little on classical Rome. The book's approach, through the lens of gender studies, politics, and imperialism, is also innovative and gives the book a very clear direction and purpose as well as a wide appeal beyond literary studies in a narrow sense. One of the main arguments is that the British Empire, the bedrock of nineteenth-century identity and masculinity, was inevitably compared to, and to some extent modelled on, the Roman empire –or at least, what were regarded as its finest features, such as stoicism, bravery, and leadership. The book is significant for the scholarly community and for teachers, since it deals with canonical writers such as Collins and Trollope, putting them into context with less well-studied authors such as Pater and bringing forward new evidence and interpretations (such as Trollope's engagement with Caesar and Roman history, and Pater's efforts to redeem classical Roman society as less degenerate than was often represented). Finally, the book is extremely rigorous, showing a wide breadth and depth of scholarship and an effective methodology. The author has combed the archives, including letters, magazine and newspaper articles, and a great range of secondary criticism. The theoretical basis of her approach to masculinity is securely grounded in recent studies while moving forward to explore Victorian alternatives to the limited and conventional models of masculinity that were available at the time. The case studies, such as that of the reception of the Emperor Nero who was perceived as either monstrous or as an ideal of artistic masculinity, are both fascinating and well-argued.
Honourable Mention:  Dahlia Porter, Science, Form and the Problem of Induction in British Romanticism (Cambridge University Press)
This is a confident and ambitious work of analysis and argument. It offers a compelling account of induction's emergence through the eighteenth century as the method for arriving at knowledge in an age increasingly aware of and fearful about saturation by information (equivalent to our own digital moment). It makes a significant contribution to debates over the history of the book, digital humanities and the interdisciplinary fields of histories of science and literature. Its blend of philosophical, interpretative and analytic work is persuasive and arresting, and  – to single out one aspect of its many intricate details –  the discussion of the prose-verse hybridity of Edgeworth and Smith was exceptional.  More broadly, in tracing changing perceptions and anxieties about the composite in culture, the monograph offers a fascinating insight into taste, form, and style in the period.  What rendered this book quite unique and particularly impressed the judging panel was the the links it made between induction as a scientific, philosophical and literary practice: in doing so, it not only helps trouble the distinction between empirical and creative thinking in significant ways, but caused us to reflect anew on how our own compositional and scholarly practices – textual evidence and selective quotation – have a cross-disciplinary history.
.
University English Book Prize 2018
Chair's Report:
We had the largest number of entries on record this year – 18 in total – and shortlisted 4, all of which had been awarded top score of 5 during the initial round of judging.
Shortlisted Entries ( in alphabetical order):
Maria Christou (Manchester) Eating Otherwise: The Philosophy of Food in Twentieth-Century Literature
Joseph Hone (Cambridge) Literature and Party Politics at the Accession of Queen Anne
Luke Roberts (King's College) Barry MacSweeney and the Politics of Post-War British Poetry: Seditious Things
Simon Smith (Birmingham) Musical Response in the Early Modern Playhouse, 1603-1625
Reports:
Maria Christou (Manchester) 
Eating Otherwise: The Philosophy of Food in Twentieth-Century Literature
Cambridge University Press
Review: This work offers an innovative discussion of the 'connections between the alimentary and the ontological – between what and how one eats and what one is'; it opens up new theoretical ways to think about both sides of this relationship. Christou deftly illustrates the importance of identifying and revaluating eating practices in twentieth-century literature, adeptly demonstrating how the unusual treatment of the alimentary furthers our comprehension of modernism and postmodernism in terms of their affiliation and experimentalism. This is a wonderfully written work, managing that ever-so-difficult task of being both scholarly and lively at the same time.
Joseph Hone (Cambridge)
Literature and Party Politics at the Accession of Queen Anne
Oxford University Press
Review: This is a serious literary-historical work. It is full of rich detail about Queen Anne, her coronation, her royal progress to Oxford, Bath and Bristol. Hone engages equally with the research of historians, especially political historians, as he does with literary scholars. It's clear that Hone understands the 'microhistory of the early 1800s' extraordinarily well. The range of primary sources consulted is equally impressive. As an example of a literary study that recovers the micro-history of a political moment this is outstanding.
Luke Roberts (King's College)
Barry MacSweeney and the Politics of Post-War British Poetry: Seditious Things
Palgrave
Review: This book makes an outstanding original contribution to the study of post war literature in Britain. In wonderfully lucid prose, Roberts argues for the rehabilitation of MacSweeney's poetry from the predictable pigeonholing of him as the semi-mythical self-destructive artist. The scholarship is exemplary, surveying the rich archival material and placing the compelling close readings of the poetry within a material culture of poetic and praxis.  In its communicative clarity and knowledge, it does what all good scholarly books do, or should do, it educates you as to the various textures of a historical and cultural period.
Simon Smith (Birmingham) 
Musical Response in the Early Modern Playhouse, 1603-1625
Cambridge University Press
Review: This book is highly original in several ways, but most obviously because it is about an irrecoverable subject: musical response in the playhouse. Undaunted by the lack of obvious sources, Smith carefully recovers what information is available in a variety of places: from musical theory at the time, to cues in play-texts, to imaginings of responses in paratexts. What makes this an exceptional study, though, is the knowingness with which Smith reflects on the difficulty of reconstructing this narrative: he is bold in thinking 'beyond recoverable evidence', while recognising the limits of 'inference'. This is a book that will be an essential reference for further work on music within early modern drama and for future accounts of musical affect in the period. It will also be essential reading for those working in interdisciplinary literature and music studies or the wider field of sound studies, both of them currently expanding fields of scholarship.
Simon Smith (Birmingham) – Winner
Maria Christou (Manchester) – Honourable Mention
---
University English Book Prize 2017
We were delighted to have an exceptionally strong shortlist for the 2017 Book Prize. As the panel's comments on each book below indicate, the quality of the shortlisted entries was excellent, and we broke with tradition to award both the prize itself and an honourable mention:
Shortlist:
Dr Alexander Bubb, University of Roehampton, Meeting Without Knowing It: Kipling and Yeats at the Fin de Siecle (Oxford UP)
Dr Louise Curran, University of Birmingham, Samuel Richardson and the Art of Letter Writing (Cambridge UP)
Dr Charlie Lee-Potter, Royal Holloway, Writing the 9/11 Decade: Reportage and the Evolution of the Novel (Bloomsbury)
Dr Beth Rodgers, Aberystwyth University, Adolescent Girlhood and Literary Culture at the Fin de Siecle: Daughters of Today (Palgrave)
Alexander Bubb, Meeting Without Knowing It: Kipling and Yeats at the Fin de Siècle (Oxford UP, 2016)
This is an intriguing study which compares Kipling and Yeats in the formative phase of their careers, charting mutual echoes in their poetry and political rhetoric to establish shared concerns. The judges found it an extremely thoughtful piece of work, individually insightful on different aspects of Yeats and Kipling, but also doing something different with the comparative account of the two authors within a literary field.  The author is ingenuously aware of the difficulty of what he has taken on, and the experiment is cleverly and consistently pursued with repeated success. The points of linkage – childhood, Wordsworthianism, decadence, relationships with 'home', the interest in folklore – are illuminatingly taken up in turn; and the sense of an encompassing networked London literary world is evoked very successfully. The judges found it a striking and stylish piece of writing.
Louise Curran, Samuel Richardson and the Art of Letter-Writing (Cambridge UP, 2016)
This is a study of what Richardson said in his letters and how he managed himself as a letter writer. His self-characterisation as 'an undesigning scribbler' is obviously a kind of bluff, and Curran's new study says many interesting things about his conscious self-fashioning. The conflict between plainness and elevation in the letters of the developing text of Pamela is well-observed, and the book's detailed account of Richardson's long correspondence with Lady Bradshaigh expertly highlights his recurring interest in public and private selves. The judges found it a very informative, well-researched, study which will be a mine of information for other readers and critics.
Charlie Lee-Potter, Writing the 9/11 Decade (Bloomsbury, 2017 but available 2016)
The book is structured round close cultural readings of key 9/11 texts, including works by Jay McInerney, Don DeLillo, Jonathan Safran Foer, Ian McEwan, and Amy Waldman. What makes it distinct is its sensitive and agile understanding of how journalism and fiction interact, react, and play off against each other, providing an historic, thematic, formalist and geographical response to 9/11. The book contains meticulous personal testimony and original interviews with authors from Rowan Williams, Ian McEwan, Paul Auster and Kamila Shamsie amongst others, creating a remarkable journalistic archive of personal correspondence with these international authors in relation to 9/11. It crosses the territories between literary analysis and journalism. The judges were impressed by the depth of its ethical questioning, and the poise of its execution.
Beth Rodgers, Adolescent Girlhood and Literary Culture at the Fin de Siècle (Palgrave, 2016)
This original study focuses on adolescent girlhood in a range of central but often lesser-known authors of the late nineteenth century, and contributes considerable nuance and insight to studies of youth, of children's literature (especially the girls' school story), and of print culture. Work undertaken on periodicals is particularly original in allowing the voices of readers (most notably letter-writers in girls' magazines) as well as authors to shape the argument. Bringing together fin-de-siècle periodicals and short stories with writers from Olive Schreiner to Sarah Grand, it is commendable for its detail and depth.
Winner – Alexander Bubb
Special Mention – Beth Rodgers
---
University English Book Prize 2016
There were twelve entries for the 2016 University English Book Prize. As the comments below on the shortlisted books suggest, the judges found each of them excellent. However they were unanimous in their decision to award the prize to Vidyan Ravinthiran for Elizabeth Bishop's Prosaic.
William Wootten's THE ALVAREZ GENERATION: THOM GUNN, GEOFFREY HILL, TED HUGHES, SYLVIA PLATH, AND PETER PORTER (Liverpool) is a brilliantly comprehensive portrait of a literary generation, drawn from a new angle. The book covers something of the same territory as Blake Morrison's The Movement, but puts a fresh and original emphasis on several key writers, and tracks strikingly new paths: it is a remarkable and original account of literary interrelationship, both poetic and critical. William Wootten writes with great style, with wit and critical elegance, and his book stands as an immensely suggestive re-interpretation of a great period in post-War British literary culture.
Rachel Willie's STAGING THE REVOLUTION: DRAMA, REVINVENTION, AND HISTORY 1647-72 (Manchester) is a truly remarkable contribution to our understanding of interregnum and post-Restoration theatre. Its central argument — that the drama across the period is marked by striking continuities as well as disruptions — is sustained with a deeply impressive scholarly command; and the sheer range of reference, both primary and secondary, is exceptional. Any easy assumptions we might have entertained about the relationship between republican culture and theatrical practice are authoritatively overturned, and the study gives the great satisfaction of returning us from a broad idea of historical change to the much greater real complexity that happened at the time.
Mary L. Shannon's DICKENS, REYNOLDS, AND MAYHEW ON WELLINGTON STREET (Ashgate) is a cornucopia of a book, a rich, diverse, multifarious evocation of a London street that sat at the heart of Victorian literary life. It has something of the multitudinousness excitement of a Dickens novel, full of the energy and life of the time. The amount of detail in the book is immense, absorbing, and lovingly orchestrated; and the intricate networks of connection between diverse aspects of the thriving periodical culture of the time are traced with vivid colour and meticulous particularity.
Vidyan Ravinthiran's ELIZABETH BISHOP'S PROSAIC (Rutgers) is a dazzling study of the formal life of the prose of one of the greatest writers of the modern period — her essays, prose poems, and letters. The book establishes a way of analysing the rhythms of prose in a way which will be exemplary for other scholars of the subject, exploring the minutiae of Bishop's practice with memorably impressive insight and tact. This is a book which effectively discovers a new subject for critical and scholarly enquiry and describes its flexible and responsive genius with remarkable success.
---
University English Book Prize 2015
Chair's Report
The majority of the 15 entries this year were in literary studies. The works ranged from the 16th century up to 21st century writing, and were on British and Anglophone authors. It was an exceptionally strong field, with a variety of approaches including the historical, theoretical, comparative and socio-political. After very careful assessment by 22 readers in all, a shortlist of three was drawn up:
1. Jeremy Davies, University of Leeds: Bodily Pain in Romantic Literature
The judges thought this study of the significance and nuances of physical pain in Romantic writing absolutely arresting. With chapters on Bentham, Sade, Coleridge, Percy Shelley, and a wider-ranging attention to Romantic-Period and modern secondary literature, this is a concentrated, stylish, consistently clever book. It is very well-read in all the contexts informing the articulation of pain in the Romantic Period, and wears this learning lightly, so that it doesn't overwhelm the primarily literary-critical focus. That's difficult to do with such an intriguing topic, and with chapters on Bentham and torture and Sadean libertinism; and finding something new and interesting to say about Hartley and Coleridge struck the judges as little short of impossible. Jeremy Davies' account of what he calls "Coleridge's enthusiasm for the way in which pain made him philosophise" (page 110) is a good snapshot of the quality of this book. The critical intelligence on display in this book is of a very high order: it makes us think afresh about a preoccupation with bodily pain which many writers might want to contextualize, but which this book makes fully textual.
2. Daniel Starza Smith, Lincoln College Oxford: John Donne and the Conway Papers: Patronage and Manuscript Circulation in the Early Seventeenth Century
This is a book which opens up an archive for Donne scholarship and more generally for the study of early seventeenth-century works. The judges thought it an extremely impressive work of textual scholarship and literary history. It deals with a particular archive of manuscript material in intense and comprehensive detail, prising out new information about how manuscripts circulated and how readership circles operated. One judge said: 'He has done a remarkable amount of work on some absurdly difficult ms materials, and he has found, synthesised and assessed a wealth of new discoveries – about ms circulation, about early modern book and ms collecting, about early modern women writers, and above all about John Donne.' The book looks in minute detail at its MS archive and is very comprehensive, setting the material evidence both in its immediate context and in a more broadly historical one. It is also very readable, and its later chapters expand on ideas of circulation, patronage, and readership beyond its immediate focus.
3. Jarad Zimbler, University of Birmingham, J. M. Coetzee and the Politics of Style
This erudite, wide-ranging, intellectually ambitious work makes a significant contribution not only to Coetzee studies but also to Postcolonialist studies and contemporary fiction studies more broadly. As one judge commented, 'Coetzee critics are an intelligent crowd and Jarad Zimbler should be commended for adding another dimension to Coetzee studies in his claim for form as a defining element of political writing'. It's extremely assured in terms of its knowledge base (ranging from primary [including manuscript] sources of South African fiction and non-fiction and existing literary criticism, through linguistic and narratological methods to historical and political contexts). The insistent but unforced attention to what Zimbler calls 'those subtle shifts in tense and tone, vocabulary and register' in order to make visible 'a politics of style' will inform other literary critics grappling with how not to reduce the aesthetic qualities that help constitute politically-charged writings both within and beyond postcolonial studies.
The winner from this exceptional shortlist is Daniel Starza Smith, John Donne and the Conway Papers. This is a work of hugely impressive scholarship which opens up new resources for future scholars: a ground-breaking book which redefines its field.
---
University English Book Prize 2014
Chair's Report
The three shortlisted volumes were drawn from a strong set of entries. The excellent research published over the past year by early career colleagues is a good indicator of the health of the discipline of English. The three shortlisted volumes also represent something of the historical breadth and increasingly international reach of current of scholarship in English. They comprise a study of 16thc prison literature, an examination of authorial practices of revision from the modernist period, and an analysis of two writers who, under exile from Nazism, wrote in the English language rather than in their native German.
This last volume, Tamar Steinitz's Translingual Identities and the self in Stefan Heym and Jokov Lind (published by Camden House) speaks to a growing interest within literary studies in translations of all kinds, illuminating the personal and ideological effects of crossing linguistic and cultural boundaries. Through her study of these two authors, one an exile from Nazi Germany, the other from Austria, Tamar Steinitz offers a very timely historical perspective on literary translingualism. Translingual Identities impressed the book prize judges as a detailed, scholarly and well-written book whose author ably deploys her familiarity with other languages and literary traditions to support her evaluation of work in English that draws on other languages and cultures.
Meanwhile, Ruth Ahnert's book, The Rise of Prison Literature in the Sixteenth Century (CUP) also speaks to a recent swell of interest in literary studies in prison writing in several periods. It covers an exceptionally wide range of materials and will be a vital resource for anyone interested in prison writing in the 16thc – or indeed other periods: one of its achievements is that it nicely situates the 16thc in relation to current concerns such as Guantanamo Bay. Lucid and engaging, The Rise of Prison Literature in the Sixteenth Century also impressed the prize judges as an excellent first book.
Hannah Sullivan's book, The Work of Revision (Harvard University Press), examines changing attitudes to the authorial work of revision, arguing for the crucial role of modernism in valorising the act of rewriting, and the extent to which this reshaped literary style. Her study shows not only that modernist writers had a unique taste for revising their work, but that this shift was prompted by practical changes in proofing and typesetting alongside aesthetic concerns about perfection, difficulty, and efficiency. Sullivan links modernist theories of production and consumption to genetic criticism, English as a university discipline, and contemporary creative practice to offer a deeply-researched and ground-breaking reappraisal of the period. The book prize judges were in agreement that The Work of Revision is an extraordinary book – let alone first book – and unanimous in awarding it the 2014 University English Early Careers Book Prize.
---
Pre-2014 Book Prize Winners
2013 Rowan Boyson, Wordsworth and the Enlightenment Idea of Pleasure (Cambridge University Press, 2012)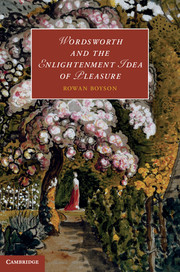 2012 Gregory Leadbetter, Coleridge and the Daemonic Imagination (Palgrave Macmillan, 2011)
2011 William May Stevie Smith and Authorship (Oxford University Press, 2010)
2010 Kevin Killeen Biblical Scholarship, Science and Politics in Early Modern England: Thomas Browne and the Thorny Place of Knowledge (Ashgate, 2009)